Reviews!
Dateline: 12/24/99

All of these releases come from a variety is a Labels. A lot of hard to find World Music you can buy online.

Well, the end of 1999 is almost here, and I have almost come out from under the pile of CDs waiting here to be reviewed. So, for your information and last-minute purchase planning, here are the last of the World Music CDs from 1999 to which I have had the pleasure of listening.

I've never heard of Te Vaka before, but I wish I have -- a band from New Zealand, Ki Mua (independent) features traditional New Zealand folk with a contemporary twist, using the native language and instrumentation with a flair for pop. Te Vaka is a ten piece band and is South Pacific World Beat to perfection!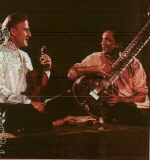 Ravi Shankar. Yehudi Menuhin. West Meets East (Angel Records) -- in more ways than one. A re-issue of the extensive Shankar recordings held in the Angel archives (Angel is Shankar's exclusive musical home), first released in 1967, the classical combination of these two masters is unparalleled. DJ Cheb i Sabbah mixes Hindustani music, bringing the best from Asia, Arabia, and Africa to Western listeners. Shri Durga (Six Degrees Records) is a collection of ragas mixed and produced to be authentic, and accessible. Followers of the Buddhist tradtion know that "atman" refers to a state of consciousness involving "nothing." Atman (Amiata) is also the name of the new album from Eternal Dance. Appropriately-titled, the album is a fusion of electronics with traditional Indian music, creating a musical tapistry involving mantras, vocal overlap, and ethnic and contemporary instruments. The feel is very New Age and ethereal. Hebrew and Cantorial melodies are an important part of Jewish music. Cantor Robert Brody performs a variety of folk, Hebrew, and Cantorial melodies and his Independent release, titled simply, Hebrew and Cantorial Melodies. Accompanied only by piano, Brody displays the vocal range needed for the breadth of the cantorial repertoire.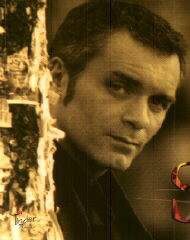 The final three releases of 1999 I have to share with you is from the label Tinder Records. Saga is a French language artists now residing in the United States. His album face à face reveals and emotional sensitivity in his songwriting and and a bittersweet delivery. Jazz trumpeteer Bobby Caracasés has been called Cuba's best knept secret, and if you listen to Jazz Timbero, you will findout why. More than the free improvisation and loose rhtyms characteristic of American jazz, Carcassés uses a heavy Latin American feel and delivery, as well as influences from India and Africa. Probably the best known artist on the Tinder label is African performer Henri Dikongué. Dikongué (pronounced on-ree dee-kong-ay) is from Cameroon and uses his acoutsic guitar to compliment his rich vocals, poetic lyrics, and gentle melodies. Stay tuned for more about his dynamic performer right here in this space! And to all World Music lovers who have supported this site over the past year, have safe and happy holidays, and I look forward to hearing from you in the new year! Previous Features