Krazy House
Dateline: 06/11/99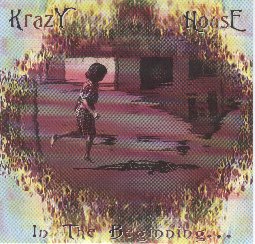 Krazy House is a folk/rock band from Ontario, Canada that combines harmonies, lyrics, and sound with universal sensibilities. In The Beginning is the band's latest CD.

If you happen to be in Canada this summer, Krazy House gigs at least weekly in clubs and cafe's throughout Ontario. The band will be venturing out of that province this year, playing at many Chapters bookstores, some smaller cafe's, and a few festivals.
---
Paula: How did Krazy House get together?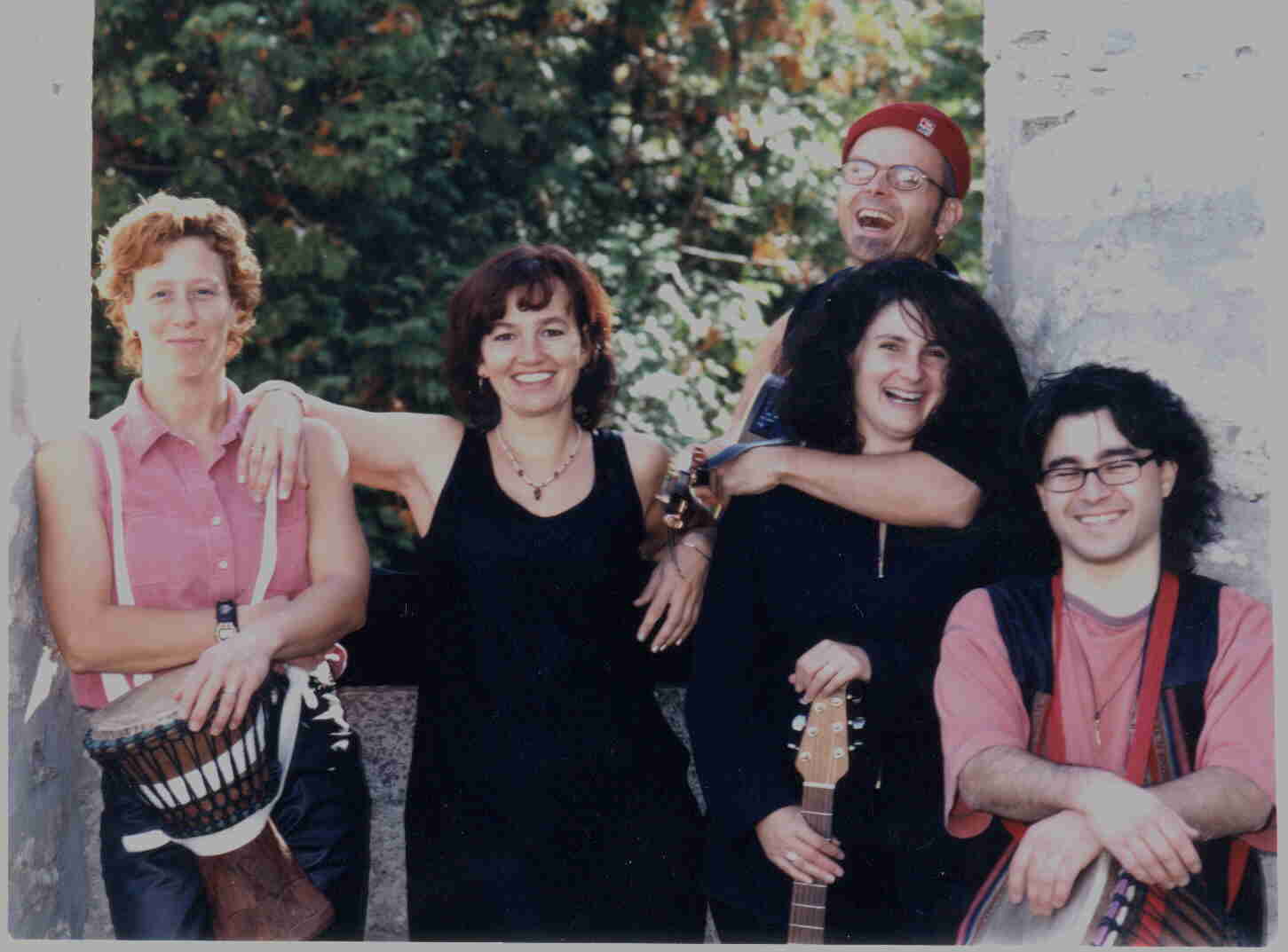 Julie: Heather and I travelled one summer out west, and down through the States into Arizona, writing songs along the way. Returning to Ontario, we consulted with Lawrence who added little guitar bits and we just started practicing them. Carrie came along about a year after that, she was Heather's hockey teammate. Gino three years after that. We found him in a drum store. Paula: What is the story behind your name? Julie: We just got tired of travelling back and forth to one anothers homes to rehearse, so we bought a house together. Someone called it a "crazy house" and we happened to be looking for a suitable band name. It stuck. Paula: Who are what are you musical influences? Carrie: You name it...almost. Melissa Ethridge, Indigo girls, Natalie Merchant, Bob Dylan, Eric Clapton, The Hip, Paula Cole, Cowboy Junkies, Jann Arden, anything with honesty and a good rhythm. Paula: What are your goals as a band? Julie: We want to write great songs and perform them to appreciative audiences. We want to be able to make our living being honest and continuing to create music from our hearts. Paula: How do you see yourselves in the perspective of Canada's music scene? Julie: We're a contemporary folk/rock group whose music sits somewhere between traditional Canadian folk and more rhythm driven Canadian rock. Like many Canadian groups, we are meticulous about the words and music we put out. If there's anything else you want to add feel free. There's no rush on this. On a personal side, Heather is a world champion hockey player, winning two gold medals in 90 and 92. Which brought us to writing a song for the Women's Team Canada. Which then brought us to Nagano, Japan for the Olympics.
Graphics courtesy of Krazy House. Previous Features