Robbie's Contact
Dateline: 04/03/98

My friends have been wondering where I've been for the past couple of weeks. Blame it on Robbie Robertson.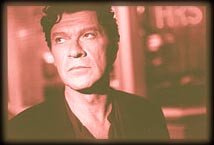 Ever since Robertson's new album Contact From the Underworld of Redboy was released, I've been scouring the city in search of magazines featuring one of my all-time favorite male vocalists. I've been glued to the tv screen with the VCR on standby to record any show he might appear on. I've been surfing the Internet in hopes of finding up-to-date information about this musical master and legend. Contact takes the listener to another time and place. Robertson expertly mixes traditional Native American chants (listen to the Peyote singers on "Peyote Healers" and the women throat singers on "Rattlebone") with modern hip-hip and pop. The very high-tech sound is thanks to mixer Howie B. who creates a good balance -- nothing gets lost in the mix, and it's not a tug-of-war between musical styles.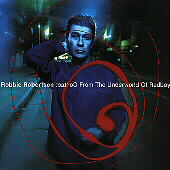 This is not the first time Robertson has explored his Native roots on record. His previous album, Music from the Native Americans was the sountrack to a PBS documentary. However, Contact is a much more personal album. Even its title recalls an aspect of Robertson's life -- 'redboy' was an insult hurled at him when he was a boy. Now he wears his 'redness" as a badge of honor, and rightfully so. Born to a Mohawk mother and a Jewish father, Robertson was raised on the Six Nations reserve in Ontario, and he looks back on that time as his musically formative years even though he carved his niche in the rock world in The Band, best known for helping turn Bob Dylan electric. Perhaps the most haunting song on Contact is "Sacrifice," featuring a spoken word contribution from wrongfully imprisoned Native Rights activist Leonard Peltier. His vocals were recorded by Robertson during a phone call from prison. I gurantee once you listen to this song and hear Peltier tell his story in his own words, you will never be able to get it out of your head. Other contributors to Contact include the Six Nations Women Singers, and Walela, a trio composed of Rita Coolidge, her sister Pricilla Coolidge, and Pricilla's daughter Laura Satterfield. It's sure to be on my list of favorite releases of 1998. See you next week!