NorthSide Reviews
Dateline: 03/13/98

Regular visitors to this site might remember a feature I did a couple of months back on the Scandinavian music album label NorthSide. I recently had to opportunity to listen to two new releases from the label, and would like to share with you my thoughts.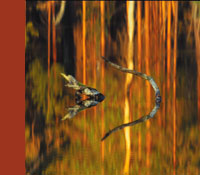 Things of Beauty, from the Finnish quartet Loituma is representative of the fresh sound coming out of the Sibelius Academy Folk Music Department. Although the band combines a traditional vocal tradition and the kantele, a Finnish harp, the energy and enthusiasm these musicians bring to the music adds a new dimension. Most of the songs are pleasant, acoustic vocal and harp selections, along with the occasional unaccompanied vocal piece or four-part kantele instrumentals. Three of the members of Loituma went to Sweden to join Hedningarna, another band which fuses the past with the present.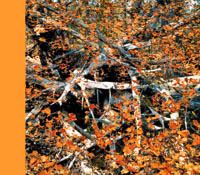 I am very excited about Troka's self-titled debut. Also with origins in the Sibelius Academy, these violin-viola-accordion based compositions are extremely catchy and addictive. Troka is comprised of traditional and original pieces, which are also infused with the harmonium and double bass. Classical string quartet, traditional folk, bluegrass . . . these musical genres all come to mind when I think of Troka's sound. In the past few weeks I also received two recent releases from the Coeur de Lion label, a Canadian World Beat label which is distributed by Select. To the best of my knowledge neither of these artists have Web sites associated with them, but I wanted to talk about them anyways because of their unique qualities. The first one comes from Sally Nyolo, and is called Tribu. Born in Cameroon, Nyolo moved to Paris when she was thirteen and began singing while in law school. Her style can be described as "bikutsi," a rhytm of the Cameroon, and is in her native language of Eton. The instrumenal background in comprised of mandingo guitar, bass, and percussion. Nyolo ismaking a name for herself by performing at the WOMAD Festival, and having been the opening act for the likes of Tony Childs and Manu Katche. Yuri Buenaventura is from Columbia, Latin America, but also made the journey to France. His new album Herencia Africana has a decidedly Afro-Caribbean feel, infused with elements of Salsa and Latin American influences. The most intriguing track on the album is his cover of "Ne me quitte pas," a classic of the French chansionner Jacques Brel. See you next week!