Celtic Songstress Discusses Her Musical Journey

Paula: Whisper to the Wild Water was nominated for Best New Age album at the Grammies. I found it interesting that that was the category picked, because there are those who consider you World Music, Folk, even Contemporary Christian. How do you describe your music?

Maire: All of those things! [laughing] The funny thing is, Clannad, who I still sing with, who had been nominated 3 times - 94, 96, 98, and we won a Grammy in 98 - we were always put into the category of New Age. I remember the first time we were nominated for New Age I said, "What are we doing there?" But I suppose, New Age is really can be all those categories. To me, New Age is more meditative stuff but then you find the likes of Enya in there and other kinds of artists like that, and I think New Age can also mean an album that you can put on during the day whether you want to just relax, or listen to, or just have in the background. I know that my albums have been used in kind of a, or aromatherapy, or massage, or in a way it does have a calming effect. New Age also carries a certain mind of spirituality in that it regards all spirituality. So in that hodge-podge stew, it fits.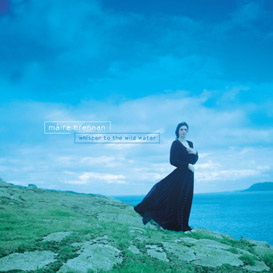 Next page > A Musical Family >