Gregory Boyd is a singer/songwriter and master steel panist -- not an easy instrument to master. His jazzy compositions fill Rich in a Troubled Time (World Groove), his new recording, and feature the steel pan drum as the leading voice instrument. Not only does his work reflect the influences of the traditional music of Trinidad and Tobago, the homeland for steel panmusic, but also a New Orleans beat (Boyd's adopted home town) as well as the sounds of Motown, Steely Dan, and James Brown.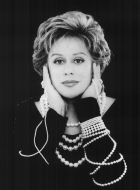 New Zealand-born vocalist Kiri Te Kanawa is a the daughter of an Irish mother and a Maori father. She draws upon her heritage on Maori Songs (EMI Classics), which consists of compositions from the "Golden Age" of Maori songs from the first half of the 20th century. Kanawa is a soprano with over thirty years of performing with orchestras around the world, Maori Songs reveals another aspect of the breadth of her ability. Singing in the Maori language, these traditional songs run the gamut of emotions and life experiences -- love, nature, heartbreak, happiness, grief and death.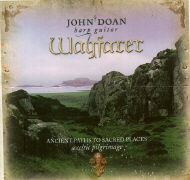 A harp guitar is a Middle Ages instrument rarely seen in today's musical world. John Doan is a master of the instrument, and his Celtic flavored instrumentals abound on Wayfarer (Hearts of Space). His 20-string guitar soars through ancient paths and secluded sanctuaries of the British Isles collected from a pilgrimage there. Masterfully arranged, the melodies linger int he mind long after the CD is over.


UK-based contemporary Bhangra artist Silinder Pardesi is back with his new album Memories (Oriental Star Agencies). Featuring an enhanced CD as a treat, Memories is energetic and lively with original arrangements and Pardesi's unique vocal stylings.