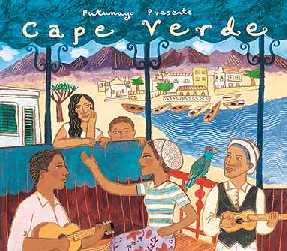 The sounds of Cape Verde are mellow, tropical, reflecting the music and culture of this islad off the coast of Senegal in West Africa. Cape Verde the latest in the Putumayo Presents series from Putumayo, features lesser-known artists from the region; a treasure of previously untouched gems. Ana Firmino, Dulce Matias, Maria Alice are just some of the names on this compilation, along with well known artist Cesaria Evora.


John McDermott is one of the best known interpreters of traditional songs, particularly Irish and Celtic pieces. On Remembrance, (EMI) McDermott takes a different direction -- his rich tenor graces songs dedicated to the sacrifice of war veterans. From the Civil War ("Shenandoah"), World War I ("And the Band Played Waltzing Matilda"), and World War II (We'll Meet Again"), to "The Wall," a piece he dedicates to Vietnam Veterans, and general patriotic songs like "America the Beautiful" and "Battle Hymn of the Republic," this album comes out in perfect timing for Remembrance Day.


Trance. Didgeridoo. Drums. Synth. What do all of these musical elements havein common? Lights in a Fat City, a trio consisting of gong master Eddy sayer, didgeridoo virtuoso Stephen Kent, and digital guru Kenneth Newby. Memory Ground (City of Tribes), contains six breath-taking compositions capable of inducing an other-worldly state of consciousness.