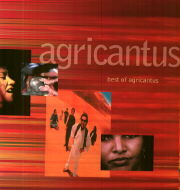 A 'best of' collection usually comes along later in a band or artist's career. However, the World Class/Hearts of Space Best of Agricantus is this band's first release in the United States. With an electronic groove that is addicting, Agricantus embodies a wide range of World Music styles: north and west Africa, Middle East, and southern Italy, from where the band hails. The haunting vocals of Rosie Wiederkehr lead the band through ancient languages and sounds with a contemporary flavor.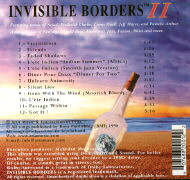 New Age meets World Fusion is the musical theme of Invisible Borders II, from AriaMusic. The artists involved on the collection include Nejad, Thom Duell, Jeff Mayer, Pamela Arthur, and Frederick Clarke, who reside in the San Francisco Bay area. Jazz, New Age, World Beat, Blue, Flamenco . . . the range of styles here goes on and on. Western and Eastern instruments collide in the Dolby Surround mix, creating total aural experience..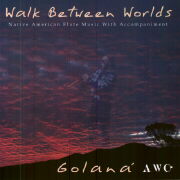 Walk Between Worlds, from the band Golana (Oginali Productions), features Native American flute music with accompaniment that includes guitars, harps, cellos, and traditional drumming. The album is doing quite well on New Age music charts, and in fact debuted at #2 on New Age Voice magazine's "The Airwaves Top 100" chart in June. Ethereal yet complex, Walk Between Worlds is a combination of Native and Western musical traditions.