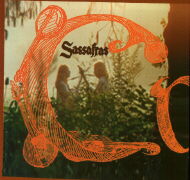 Convivium is the most recent CD by folk/country/bluegrass/world fusion duo Sassafras. Although their CDs are hard to find outside the main areas they perform -- mainly Ohio, Pittsburgh P.A., and North Carolina, Sassafras' music is boundless. Barbara Matthews and John Saunders each have a long list of musical credentials to their names, but on this CD they really come into their own with a mostly folk sound underscored by country, bluegrass, and World influences, particularly Celtic.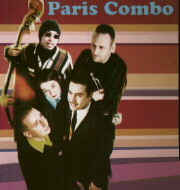 If you like the sounds of French Cabaret, you have to get a hold of Paris Combo, the self-titled album (Tinder Records). The band draws upon classic French influences, with many touches of swing, jazz, and lounge -- all of which are very hot today in clubs around the world. The lyrics are in French and the musical influences draw from Gypsy, Spanish, and Italian rhytmsn in addition to traditional French chanson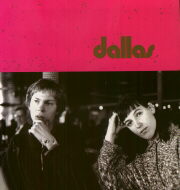 Dallas was formed in 1992 in Tallinn, the capital city of the Republic of Estonia -- an unusual name indeed. Their self-titled album (High Park Records) has singles which have been racing the charts in their native country, and are now being released for the rest of the world. ALternative sort of industrial meets straight-ahead pop, Dallas' sound has been compared to the Velvet Underground, the Cardigans, and Sonic Youth.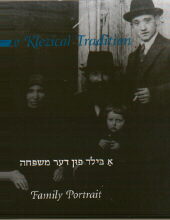 Family Portrait by The Klezical Tradition is exactly that -- Jewish songs from the personal histories of each of the band members. The history of each song is given, as well as the lyrics in both Yiddish and English, thanks to the translating talents of Fraidy Katz, a noted Yiddish language specialist -- and vocalist in the band. Musically, what we have here is klezmer, freylekhs, and Yiddish folk songs that will raise feeling of nostalgia as well as introduce this kind of music to a younger generation.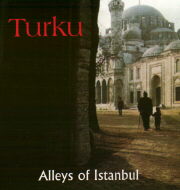 Dubbed a "Eurasian Folk Ensemble," Turku is a World Fusion band in the United States that is at once a performing musical outift and ethnomusicology specialist. While the members dedicate themselves to researching, preserving, and performing traditional folk music and dance of Eurasian cultures, the music on Alleys of Istanbul ranges from tribal dances, to Sufi illahis, modern jazz improvisations to nomadic melodies. The instrumentation is traditional including many obscure instruments such as Darrabuka, Davul, Kasik, Def, Riq (Eurasian and Middle Eastern percussion) and Oud, Saz, and Tar (Eurasian lutes).