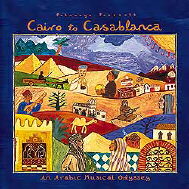 Cairo to Casablanca: An Arabic Music Odyssey is one of the premier titles in The Oydyssey Series from Putumayo. The Odyssey series looks at regional musical connections rather than a particular country or style. Arabic music, in thie instance, is given the royal treatment, with lots of music from Algeria, Egypt, and other countries in North Africa. Artists include Khaled, Ali Hassan Kuban, and other artists known in their respective genres.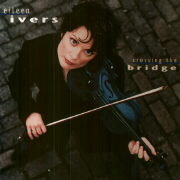 Eileen Ivers captures Irish-fusion on her contemporary Celtic release Crossing the Bridge (Sony Classical). Headed for the streets on February 9, the album is aptly-titled, taking influences from around the world and adding it to her energetic, Celtic influences: musicians of Senegalese, South African, Spanish, and other ethnic backgrounds guest on the album which has gotten me excited as one of the best releases so far in the new year.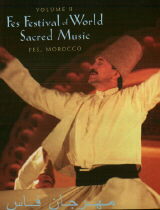 Hamdulilah is Volume II of Sounds True's documentation of the Fes Festival of World Sacred Music, an annual event in Fes, Morocco. Highlights from different cultures and traditions abound, and in many cases exemplify the festival's goal of uniting diverse peoples: for example, the Children of Abraham is a choir comprised of Jewish, Muslim, and Christian youth.