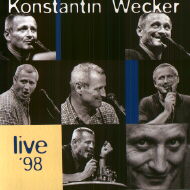 Konstantin Wecker's new Live '98 (BMG/Global Musicon)came as a huge surprise to me. Earlier in the year Wecker released the excellent Brecht, which consisted of lyrics by legendary Berlin iconoclast and poet Bertholt Brecht's lyrics set to Wecker's original music. Live '98 contains some live versions from that album, as well as new arrangements of Wecker classics like "Wenn der Sommer nicht mehr weit ist" and "Im Namen des Wahnsinns" as well as more recent gems like "Sexual Correctness" and "Questa nuova realta." The latter, originally a duet from the Uferlos album (1993) with Italian superstar Pippo Pollina, Wecker does both the German and Italian parts with equal vigor. Wecker's piano playing stands out, as always, amongst the nine other musicians. But what is most striking is Wecker's voice -- despite over 25 years of intensely passionate delivery, his voice does not seem to have aged one bit. It is as rich and full as ever, and hopefully will keep up with this "Bavarian Bard" for many years to come.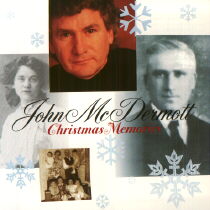 Released in time for the holiday season is John McDermitt's Christmas Memories (Angel), a collection of traditional and contemporary seasonal recordings. McDermott's tenor soars on classics like "Ave Maria" and "Silent Night," and there are some instrumental medleys as well.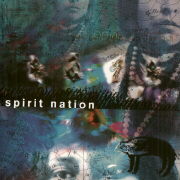 Spirit Nation's self-titled debut (V2) is abient, experimental, and traditional all at once. Drawn from Native traditions, with instrumentation including ocarina, sitar, synths, woodwinds, cello, and Tibetan dung, the sound is textured into a New Age sounding atmosphere of ambience. Judy Crescenzo's vocals add to the lush feel of the album, which she sings in Lakota.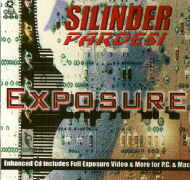 Let's just get this out into the open -- I always feel very warmly towards an artist that thanks me in the liner notes. But all bias aside, Silinder Pardesi's Exposure is an exciting adventure into contemporary Oriental music -- textured and layered with sound, danceable but not overly commercial. I'll be having an interview with Silinder Pardesi in the near future -- watch my feature spot!