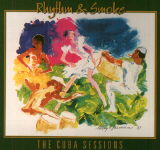 Rhythm & Smoke: The Cuba Sessions comes out of a joint venture between Global Disc Records and Platinum Entertainment. It presents a cross-section of Cuban music, from a variety of genres such as Afro-Cuban dance, Cha Cha, folk, Rumba, Timba, and Nueva Salsa. There is even a comprehensive glossary, describing what each style is, with the defining characteristics of each. Someof the artists included are Bambeolo, Orlando "Maraca" Valle, and Grammy award winner Changuito. All in all, over 100 artists took part in this projct, and the effort is audible.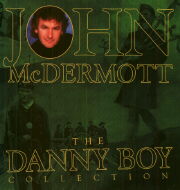 In his native Canada, John McDermott is known for his warm, rich voice bringing new life to Irish folk classics such as "Auld Lang Syne", "My Love is Like a Red, Red Rose," and, yes, "Danny Boy." The Danny Boy Collection (Angel/EMI) is a tribute to men who served during wartime. Fifteen standards are given McDermott's "Irish Tenor" treatment, including the three songs previously mentioned as well as "And the Band Played Waltzing Matilda," and "By Yon Bonnie Banks."

ASZA is the definition of World Fusion. This Vancouver-based quartet combines four musicians, four cultures, innumerable instruments, and traditions both of the musicians and those they have studied. The band utilizes over 50 traditional instruments, making up a mosiac of sound from Middle Eastern rhythms, Oriental textures, South American folk, and many combinations thereof.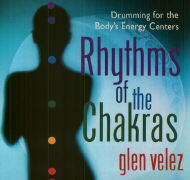 Rhythms of the Chakras (Sounds True<) by master drummer Glenn Velez, is exactly what you need to tone and revitalize your Chakras. What exactly is a Chakra? Everyone's body has seven Chakras, physical energy centers, which are each sensitive to particular tempos and sounds. What Velez has done is create seven drum compositions to evoke spontaneous movement, chant, and listening. Each piece, all of which are over seven minutes long, are mesmorizing and hypnotic, the perfect background for a spiritual experience.