St. Patrick's Day Parade Whether you're Irish or not, St. Patrick's Day brings to mind leprechauns, shamrocks . . . and great Irish music! I've arranged here a list of some of my own favorite Irish and Celtic artists, as well as some excellent albums that contain songs from both well-known acts and some you might not before have heard of. Favorite Irish Acts (in no particular order) From Ireland: Chris De Burgh -- a singer/songwriter that uses many different historical images in his songs Clannad -- the Gaelic language comes alive Enya -- New Age and Celtic combine Saw Doctors -- One of the biggest selling Irish acts of all time, the band is now being noticed in North America Paul Brady -- A wonderful singer/songwriter who interprets traditional songs in his own unique way
From Eastern Canada: Great Big Sea -- They started out in a kitchen party and now have na Online one as well! Bruce Guthro -- Singer/songwriter from Cape Breton Sarah McLachlan -- She is originally from Halifax and the founder of Lilith Fair The Rankins -- Beautiful harmonies from these brothers and sisters
Albums: Other than recommending any albums by the above artists, to get a feel for a wide variety of Celtic music the best place to head is to Putumayo. The album company specializes in samplers of music from around the world, including Ireland, and have several comprehensive Celtic collections released to date. All of them are quite accessible and offer a range of music interpretation and style. Here is a list of just a few: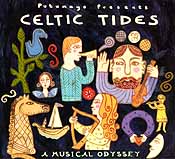 Celtic Tides is also a documentary that is available in video and shown periodically on public tv. The album contains some of the hottest acts from both Ireland and acanada.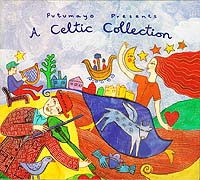 A Celtic Collection features Capercaillie, Old Blind Dogs, Dougie MacLean, and many others.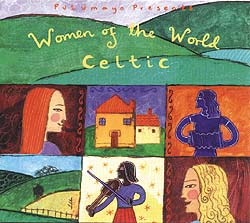 Women of the World Celtic is a wonderful introduction to the use of the female voice as an instrument in Celtic music, and includes tracks from Maire Brennan of Clannad, Maura O'Connell, Mary Black, and others.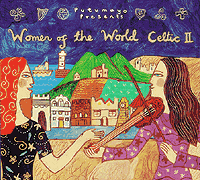 Women of the World Celtic II picks up where the first volume leaves off, with Natalie MacMaster from Canada's East Coast, Mary Jane Lamond, and others.